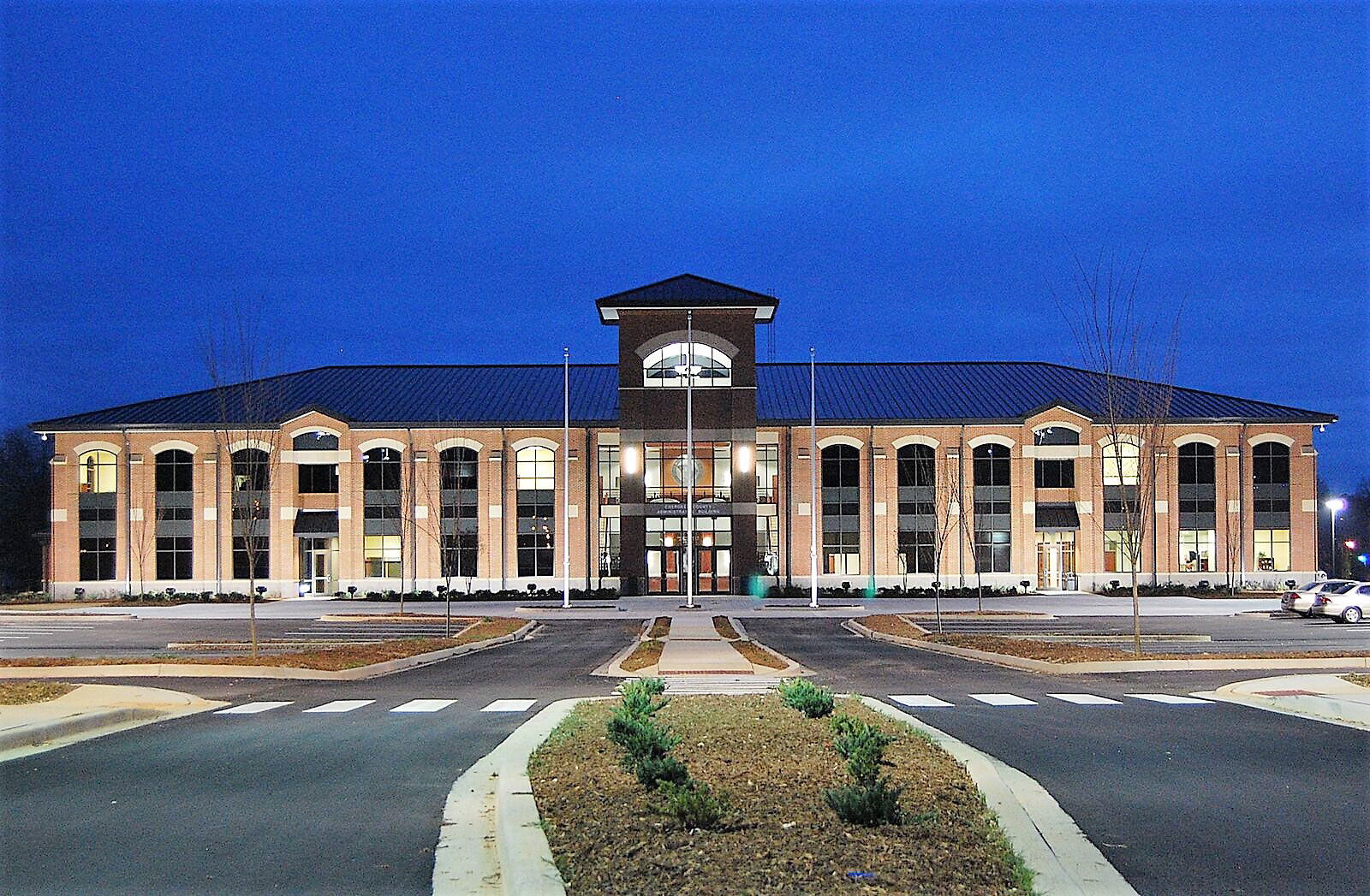 Commercial Construction & Municipalities
Whether it is new construction, renovations or a major upfit, Sossamon Construction understands the overriding goal behind every office project: To have your place of business serve as the most visible expression of your brand.
Efficient. Functional. Distinct. We help your company say it all. Sossamon has a wealth of experience collaborating with the client and design team to create a high-quality workspace. We focus on building relationships to make that happen. Every office project must stay within budget. The building must be cost-effective and serve the needs of your workforce. Energy efficiency is a priority. Building something unique is a privilege, like the 82,000-square-foot Cherokee County Administration Building that was designed to resemble the old Gaffney Manufacturing Co. mill building. Every project must be flexibly built with the future in mind, so there is room to grow. And it must be attractive, so that heads turn and existing and prospective clients and passersby say, "Wow, look at that office building! Now that company stands out."