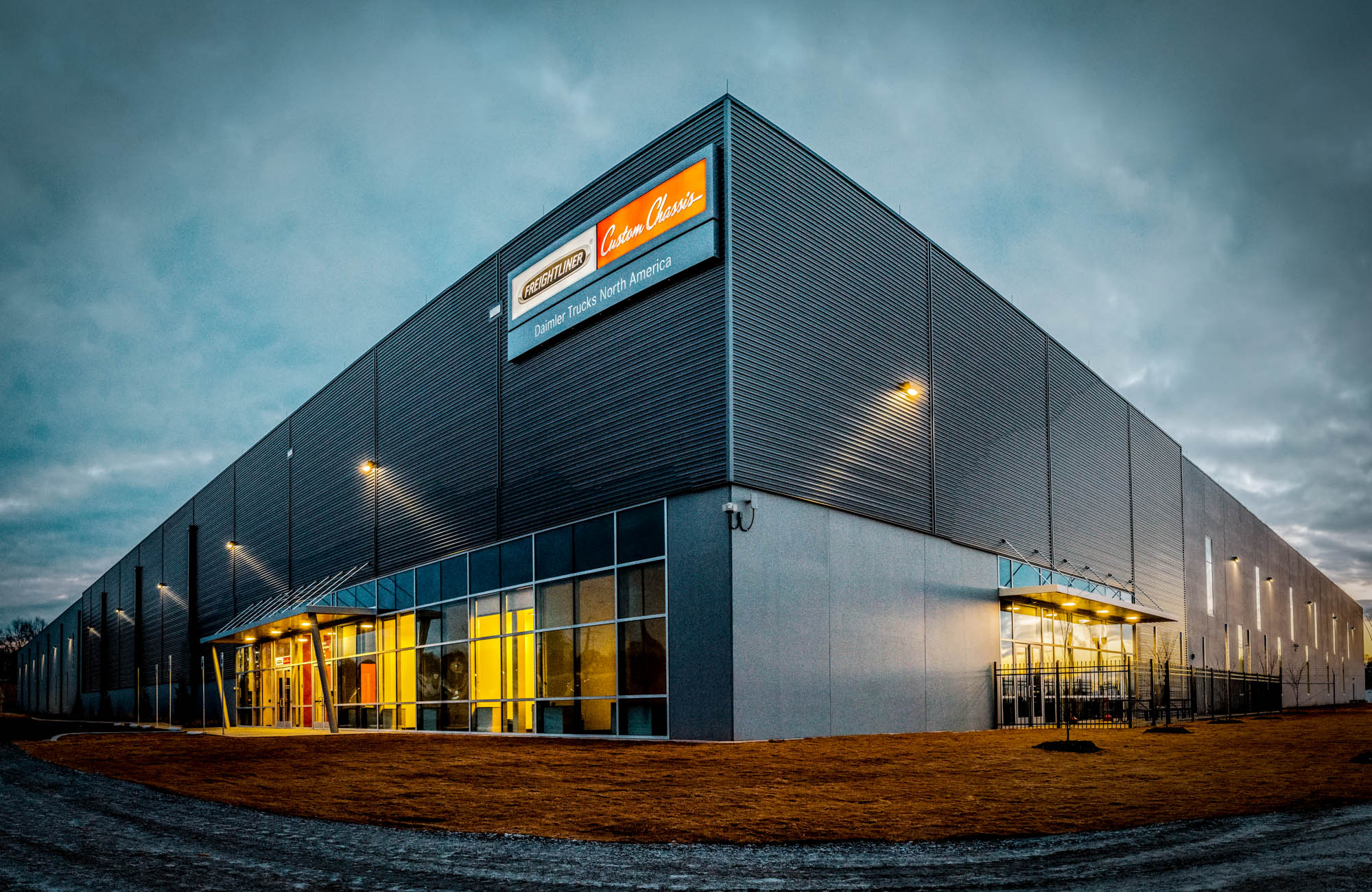 Freightliner Logistics Center
Freightliner Custom Chassis Corporation is celebrating an exciting and important new chapter with a new 200,000-square-foot logistics center.
This center will help meet current and future growth in product demand. Sossamon Construction was involved in the beginning with this facility through our preconstruction services. The construction consisted of a new single story warehouse facility, including precast concrete wall panels with steel frame, bar joist and metal deck. The Logistics building started in April and was completed in December of 2017 on schedule. This project marks our 4th project with Daimler Trucks North America in the last two years.
Daimler Trucks North America